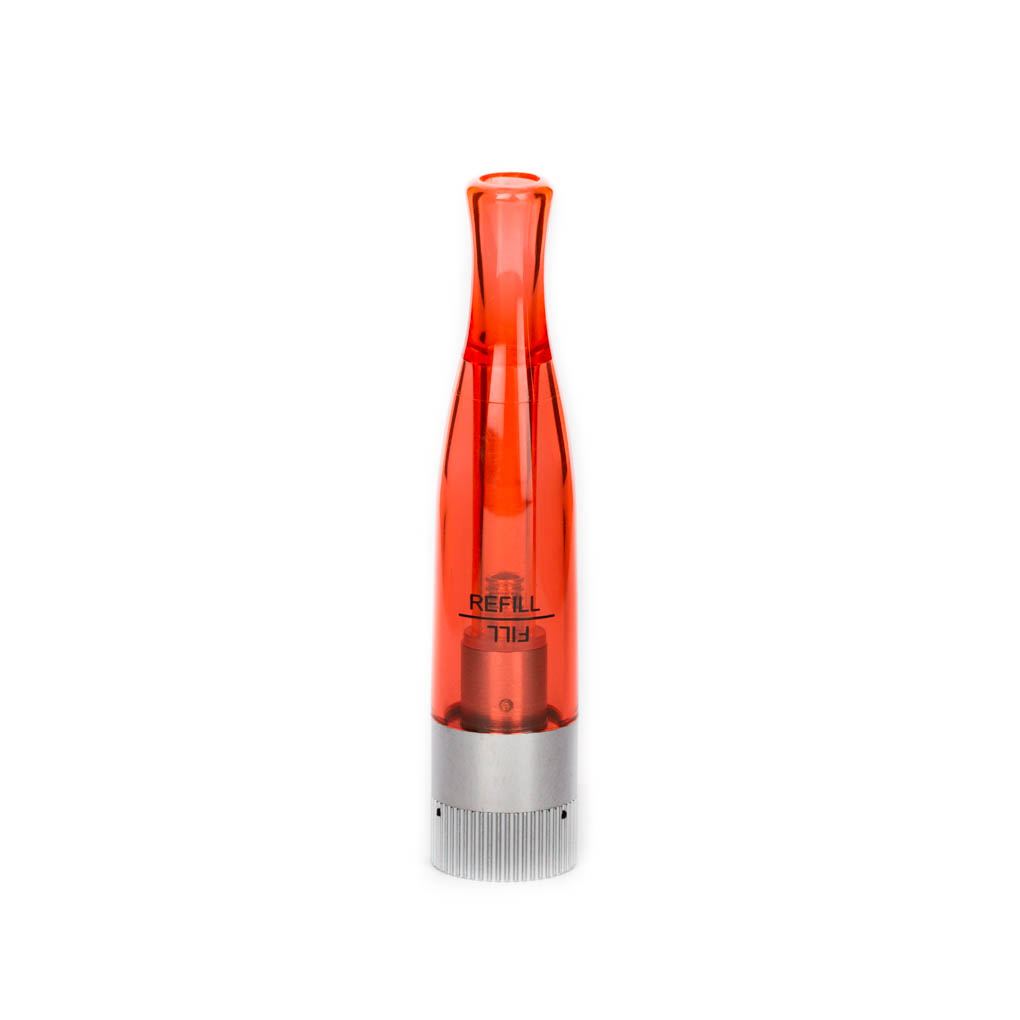 SV E-Liquid Tank Information
---
SV tanks are designed to contain SV premium flavoured e-liquids. E-liquid must be purchased separately and you must fill the tank yourself. For Canadian smokers needing nicotine, this is currently the only legal option.
The mini-tanks attach to the slim XL batteries, and are similar in size to regular cigarettes. They will produce vapour automatically when you inhale. These are the easiest to use for those who are new to e-cigarettes.
The regular tanks attach to the larger batteries (like Pandora) and require a button press to produce vapour as you inhale. The regular tanks also hold more e-liquid so you can vape longer before refilling the tank.
Newer advanced "sub-ohm" tanks attach to larger batteries like Pandora. They have low resistance coils (less than 1 ohm) to allow rapid vapour production. They also have larger e-liquid capacity, high-end components, and additional features like variable air inlets to fine-tune the inhaled air flow. These tanks are designed for people who have experience using e-cigarettes and are looking to produce larger vapour clouds or get a bigger hit of nicotine with each draw.
---